Hello all! Since there doesn't seem to be an intro section, I'll start here.
My name is Joe and I live in Kingston Ontario and I, like most of you, am thoroughly addicted to cycling. I have been mountain biking for 5 or so years pretty seriously, but just in the last 2-3 years started actually going places (to and from work, mild errands…etc).
My day to day steed in a rescued mid-70's Raleigh Record. I have put approximately 4500kms (estimated because my trip computer died 3 weeks ago and wiped out the recorded mileage) in the 2 years I have had it.
It is a simple bike. Fixed with a 52-16 gear ratio. It makes you work. But it is good strength training for the mountain biking. I had it set up as a SS for a bit, which is why the rear brake is there. I ordered some parts and am waiting for a nice lever and brake for the front
enough rambling….her are some pics
when I first got her

after it was converted to a fixed gear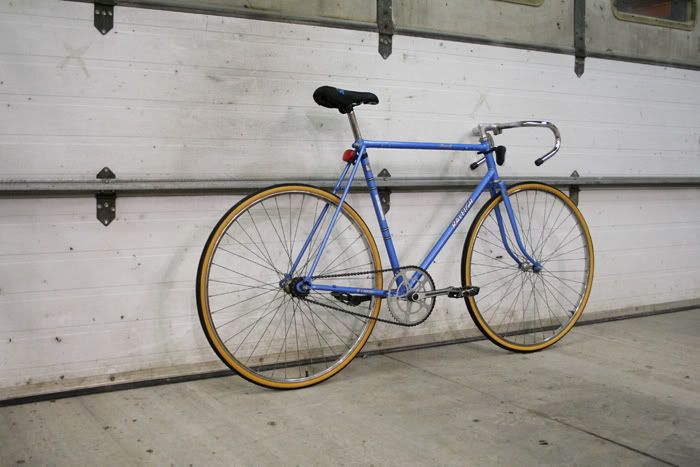 painted white

after a full teardown and rebuild with new wheels and a whole slew of new parts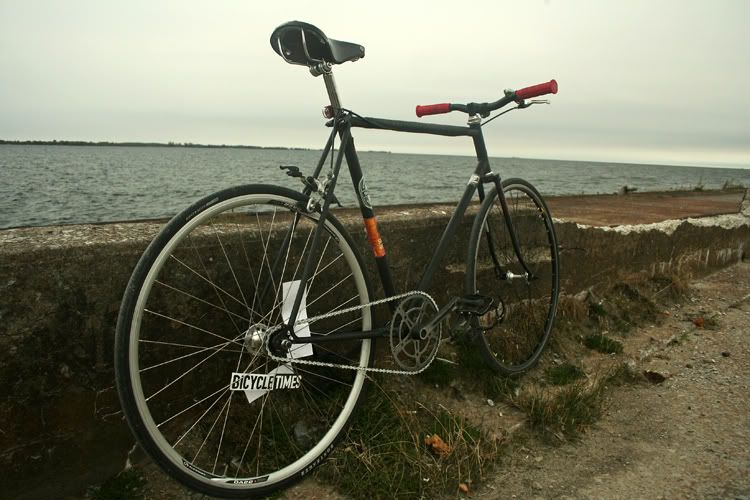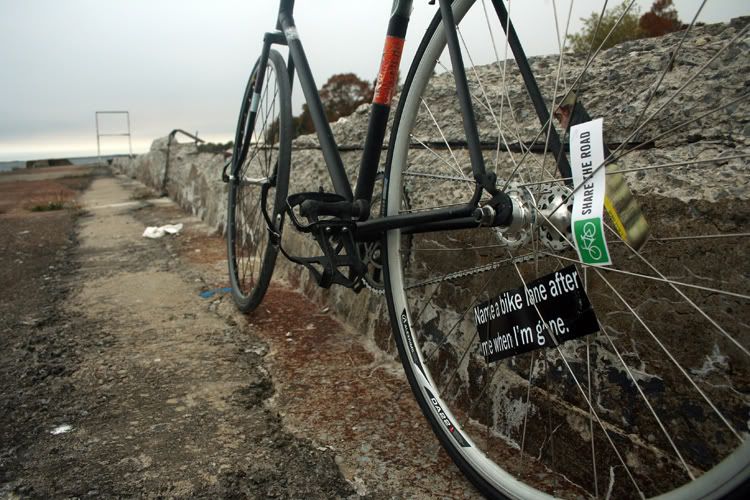 it is my baby, and I love to ride it. Rain or shine
and just because, here is my current mountain bike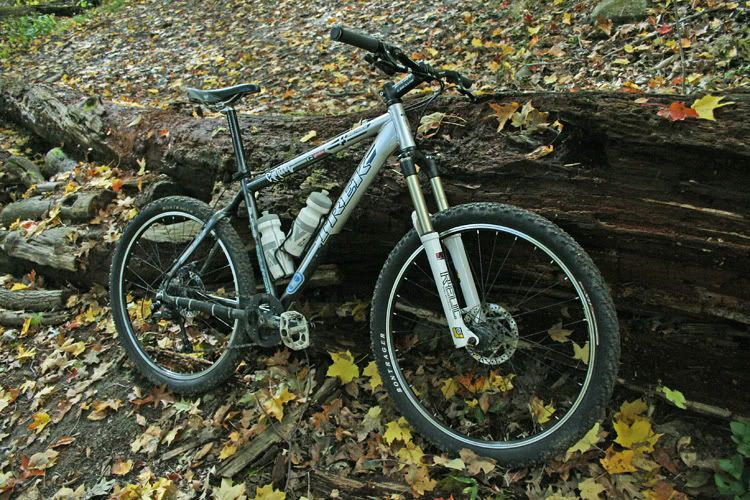 soon to be a single speed
Tweet
Print